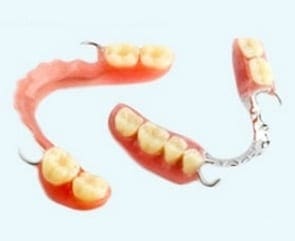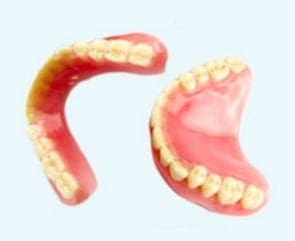 Depending on the complexity of each case, the duration of the treatment will vary.
New dentures will be likely to feel strange when first placed in your mouth. Several weeks will be required before you get accustomed to them. Adaptation varies from person to person and often time and experience are essential before dentures can be worn comfortably.
Eating
Start with soft foods and foods cut into small pieces initially. Once you become accustomed to chewing, gradually introduce other foods.
Increased Salivary Flow
You may experience an increase in saliva inside your mouth initially when your dentures are fitted. This is a natural response of the salivary glands that will return to normal after a few weeks.
Speech
New dentures may alter your speech initially. Pronouncing certain words may require practice. Regularly reading out loud will help speed up the adaptation process. This problem rarely persists beyond two weeks.
Sore Spots

Minor irritation caused by surface irregularities or pressure spots on the denture-bearing areas are quite common initially as your tissues become customised to the feel of your new denture.  Should this persist however, please feel free to contact us.
I am absolutely petrified of going to the dentist but Sunil makes me feel very much at ease.