As teeth age they lose their lustre and brightness.
Were your teeth whiter when you were younger, but are yellow now?
Are your front teeth healthy, without bonded veneers or caps?
If the answer is "yes" to these questions, then you are an excellent candidate for whiter teeth.
Results will vary due to factors such as tooth density, tooth porosity, and lifestyle habits.
Alrewas Dental Practice is an accredited Enlighten professional teeth whitening centre.
Our teeth whitening service is based conveniently in Alrewas, ideal for Burton on Trent, Barton under Needwood, Fradley and Lichfield.
Often, the difference between a good smile and a great smile is the whiteness of the teeth. We have many customers now smiling with confidence.
Professional teeth whitening service for healthier results!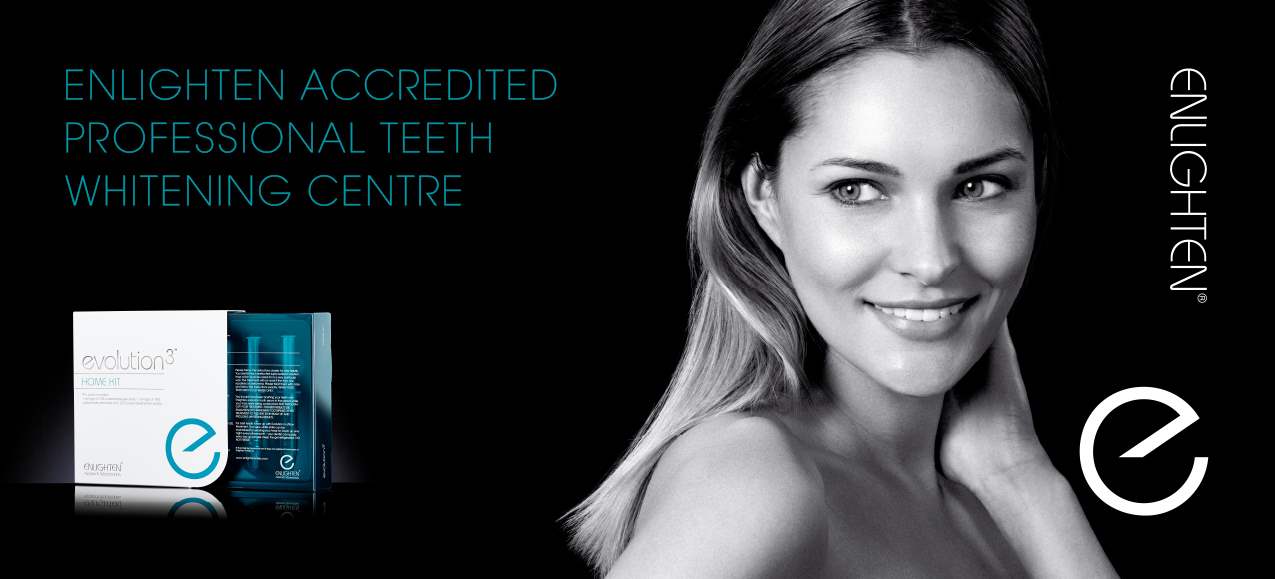 Totally love visiting the dentist now. My teeth couldn't be straighter, healthier or whiter. Thank you Sunil